Scott took his tank squadron against my Late War Grenidiers. For those without ready access to the book, Cauldron is a battle that assumes that the defender has punctured the front lines of the Attacker during the night and entrenched, waiting for reinforcements to hold off the coming counterattack.

What this means in game terms is that I have half my company on the table, dug in in the center of the board. Half of Scott's company is on the table at least 16" away from me and also dug in. Defender gets first turn.

I had a couple of buildings as objectives. He attacked on the bottom of the first turn, by sending his rifle platoon into the church across the road from the objective and an all out assault with his tank platoon and HQ platoon on dug in Grens with fausts and dug in Pak 38s. After missing my AT guns with shooting and my 50mm AT rounds bouncing off his armor in defensive fire (even on side armor! damn sixes) he rolled into my grenidiers and guns, throwing back the grenidiers and knocking out two guns. My cmd Panzerfaust counterattacked, killed a tank and was wiped out in return. Scott then breakthrough assaulted the retreating gren platoon, only to be brutally destroyed in the close action by three desparate panzerfaust teams. His 2iC (the only remaining tank) broke off and hid behind a building.

The next few turns went relatively quickly, as he failed to get ANY reserves until turn 4 or 5, which was both improbable and doomed his counterattack. In the end, a combination of Flak36 and Panzer IV fire drove his company below 50% and the guards pulled back.

Lessons learned:

Air power is big or it is insignificant. Scott described it as the "magic phase of FOW."
CO's are warriors and should get their chance to give the hit to someone else.
Platoons without platoon commanders can still take and pass motivation tests. This is a big change from the way I have always played the game and came as a big surprise.

I had a good time, but the game was a little more dice driven than last time. Looking forward to playing Hold the Line next as the attacker.

Kurt

Young Blood




Posts

: 6


Join date

: 2009-12-31



Pics of the battle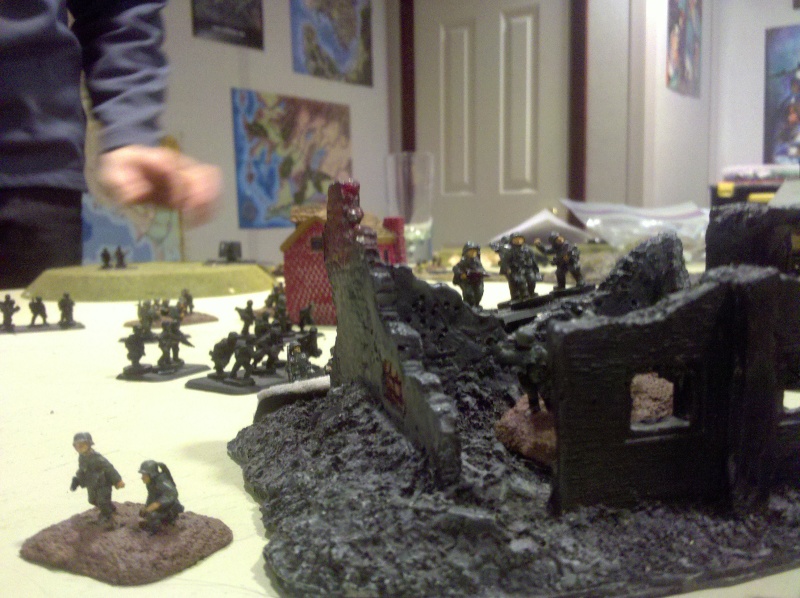 Dug in Germans.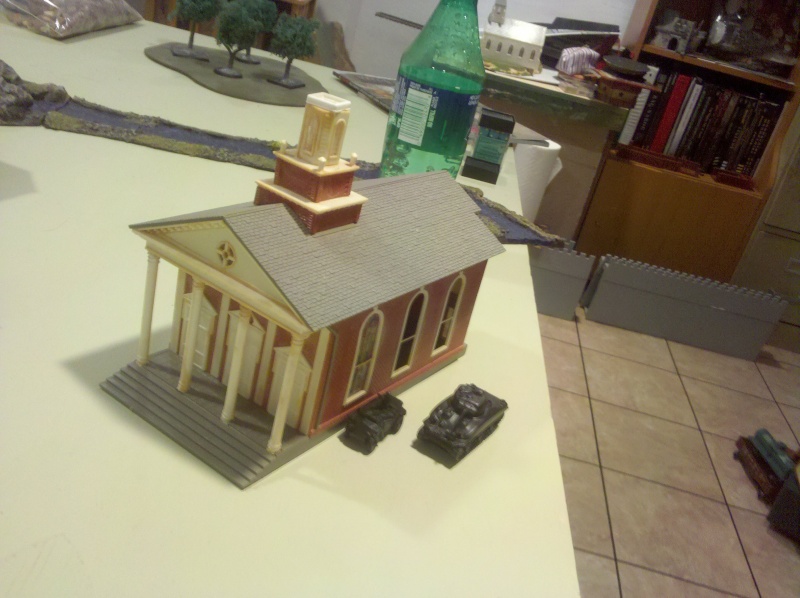 Joe wisely hides and waits for back up.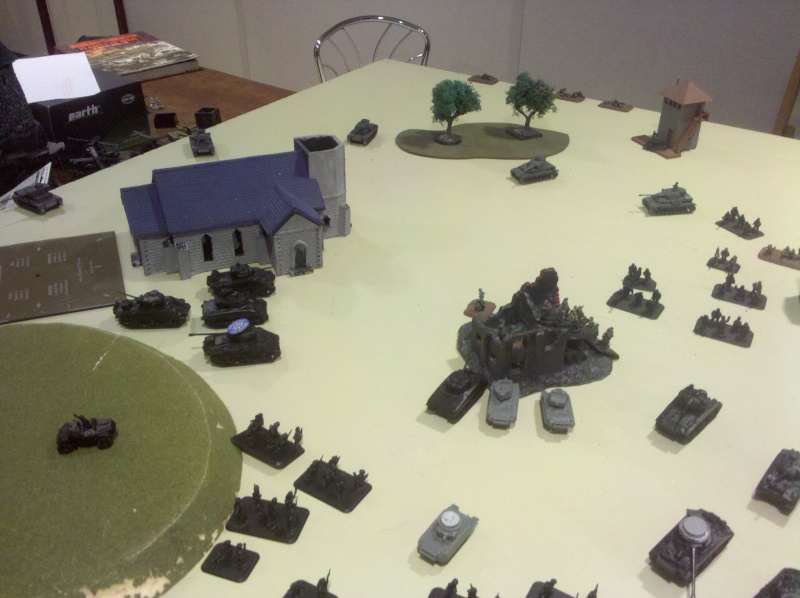 Tanks should not attack panzerfaust in cover.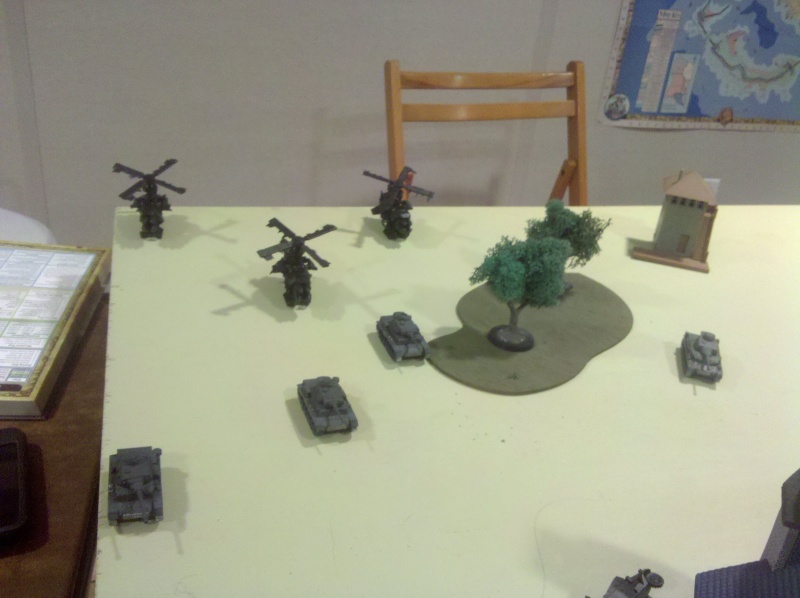 Deftakoptas err I mean the RAF arrive.

Vazanar

Worrior




Posts

: 40


Join date

: 2009-08-05


Location

: Northport, New York



YOU NEED FLAMES AND SMOKE! hehe
Nice pics scott. We should document the next one a little bit better, might make the report more interesting.

Sad thing is, I used to have both flames and smoke, but it has been lost to the sands of time. Oh well, still is good to be playing.

Kurt

Young Blood




Posts

: 6


Join date

: 2009-12-31



Cauldron always makes for an interesting game with all the random stuff happening. Good to see people playing the game.

James
_________________

KingJames88

Sgt. at Arms




Posts

: 58


Join date

: 2009-08-04


Age

: 30


Location

: New York City




---
Permissions in this forum:
You
cannot
reply to topics in this forum